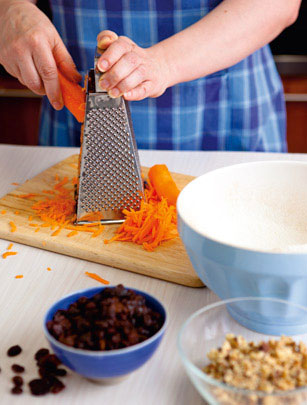 9. Make your sweet treats healthier
Si says:
'My top tip to make cakes healthier is to use honey and carrots because they're both sweet. Use some skimmed milk, some ripe bananas, some good eggs and spices and you've got yourself the base for a great cake. Also, you can make fatless sponges, sponges by their very nature have no fat in them when made with egg whites.'

We say:
We couldn't help ourselves, we had to ask about baking. Other fruit and vegetables like apples and beetroot can sweeten bakes too.


Put it into action:
Make our
carrot, honey and raisin cake
recipe.