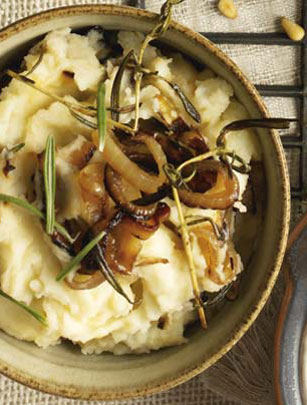 2. Don't cut out the carbs completely
Si says:
'You can have carbohydrates as long as youíre careful because your body needs it - carbs just shouldnít be the biggest portion on your plate. Itís not rocket science, itís just making sure that the food you eat is comforting, nutritious and is held back on the salts and sugars a bit.
'

We say:
A fairly prevalent, recent trend has been to cut out the carbs altogether in favour of protein or veggies. For a couple of cheeky chaps who like their spuds, this isnít an option and we understand that feeling too. A rough guide to how big your portion of carbs should be is that they should be a similar size to your fist - yes really!

Put it into action:
If you are trying to reduce the amount of carbs you are eating then our nifty little guide to
healthy carb swaps
can help.