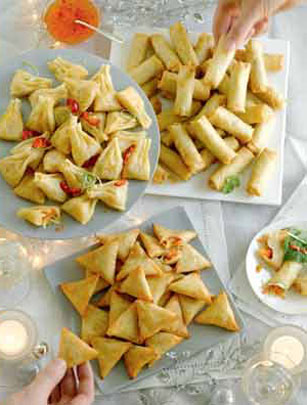 4. Identify when you're full
Si says:
'Recognise when you're not hungry. I know it's a really simple application but it has to be said. Just go: 'Right, before I put this in my mouth, am I hungry?' and ask yourself it really honestly. And if you go 'no', then walk away.'
We say:
Although it sounds obvious, we know all too well the pitfalls of over-eating. Just one more mouthful here, a second portion there…but do you really need it? Probably not so try our Si's tip next time before reaching for more.
Put it into action:
Avoid these
foods which are making you hungry.