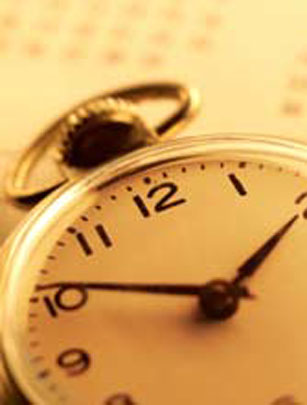 5. Give yourself time
Si says:
'After youíve eaten, wait ten minutes because it gives your body time to go: "Mmm Iíve actually had enough", which was a big thing for me (when losing weight).'

We say:
The problem with eating quickly, if youíre anything like us, is that that sometimes you donít realise youíre full until itís too late and youíve already stuffed down that second portion or heavy dessert.


Put it into action:
Beat the clock with our
30 ways to stay fuller for longer.