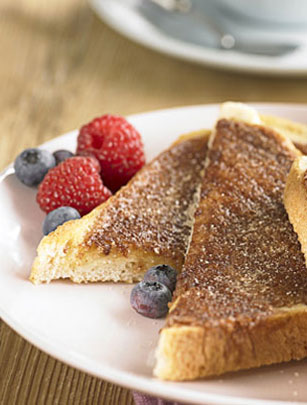 7. Be good to yourself
Si says:
'The bottom line is, if youíre really trying to lose weight itís important that you really focus on it for a good three, four months and then if you fancy a couple of pints, have a couple of pints, if you fancy an ice cream, have an ice cream. But, itís much easier to do that when youíve got your weight under control and youíre feeling a bit better about yourself. Carefully watch your fat and oil intake though, a tablespoon of olive oil and a slathering of butter has the exact same calorific value. Try and break your old habits and then give yourself a treat.
'

We say:
We donít know about you but we certainly crave treats more once we start telling ourselves we canít have them. Extreme dieting usually ends up in an unhealthy yoyo cycle of binging and fasting. Si and Dave approached their weight loss with a healthy attitude which led to great results - itís all about breaking those bad habits.


Put it into action:
When you fancy a treat, try one of these
25 lower-fat cake recipes.