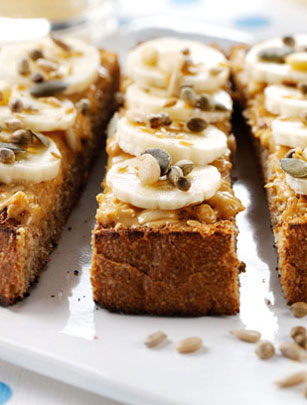 8. Small changes can have a big impact
Si says:
'I donít have butter on my toast anymore, and I know that Dave doesnít either, itís mad isnít it? I just have Marmite and I really like it.'

We say:
Small changes to your diet can have a big effect, it doesnít always have to be a major food overhaul for you to see a difference. From swapping your mayonnaise to a low-fat version to making sure your bacon is lean, there are all sorts of small habits you can tweak to make healthier.


Put it into action:
Find some clever tricks to cut out fats in your favourite foods using our
comfort food swaps
gallery.