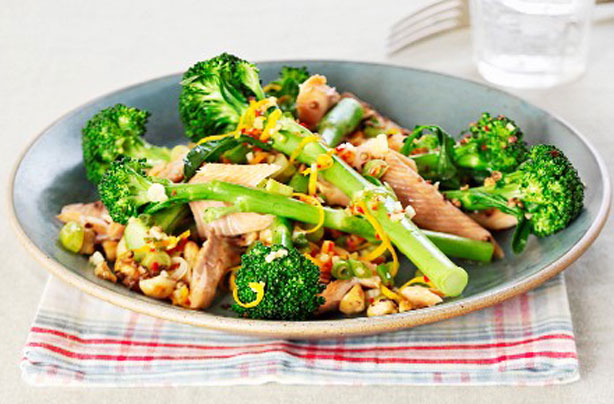 High protein: Nuts and seeds
Protein per 100g:
There is about 33g of protein in a 100g serving of nuts and seeds which is more than half of your average RDI.


High protein recipes to try:

Our superfood salmon salad is bursting with protein and is a super healthy option at dinner time. The salmon, chopped nuts and mixed seeds provide most of the protein.
If you fancy making something different, these seeded tuna fishcakes are sure to do the trick. Just serve with fresh salad leaves for lunch or dinner. The tuna and the mixed seeds will keep you fuller for longer.
Stuffed peppers are just delicious and if you've never stuffed a pepper before now is your chance, stuff them with buts, seeds and whatever else tickles your fancy. You could even add mince to the mix for a pepper full of protein.


Healthy cooking tip:
Nuts and seeds are best added to dishes at the last minute especially when cooking - you don't want to cook out all the flavour and goodness.