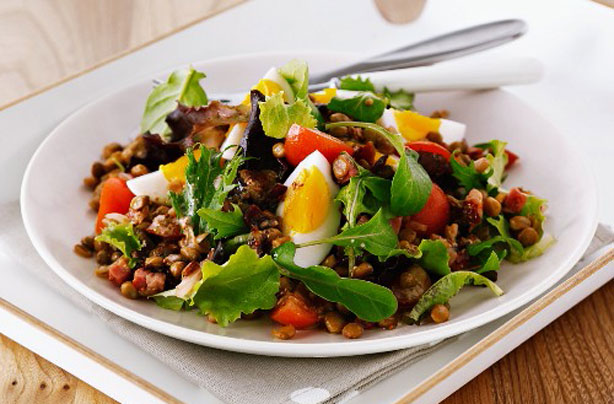 High protein foods: Lentils
Protein per 100g:
There is about 9g of protein in a 100g serving of lentils which is just about a fifth of your average RDI.


High protein recipes to try:

If you're looking for something healthy and filling our lentil and pancetta warm salad is the perfect choice. Handful of lentils, diced pancetta and eggs makes this dish a protein feast.
Our easy-to-make lentil and chickpea soup might not look the part, but it tastes delicious and is a great way of getting some protein into your diet at lunch time.
Feed your whole family with a Moroccan red lentil and lamb stew. The lentils in this recipe provide most of the protein along with the tender chunks of lamb.
Healthy cooking tip:
Cook your lentils in water with half a stock cube. It'll add flavour to your lentils and you won't need to add any extra salt to them afterwards.