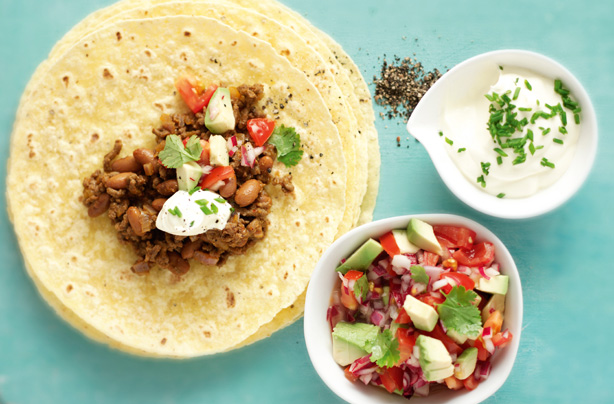 High protein foods: Beef
Protein per 100g:
There is about 36g of protein in a 100g serving of beef which is three quarters of your average RDI.


High protein recipes to try:

Burritos are a great choice if you're looking for something protein filled. A delicious mixture of minced beef and beans will keep you full most of the evening plus you can add nuts or seeds to the mix. The homemade guacamole will count towards your five-a-day too.
Tender meatballs and soft cannellini beans make all the difference in our meatballs and beans in tomato broth recipe. Not only is it only 300 cals per portion, it's also full of protein too!
Nothing beats a hearty bowl of warming chilli con carne. This dish includes minced beef and kidney beans. It's so filling that you might not need the rice or bread to serve.

Healthy cooking tip:
When it comes to buying beef mince, always opt for lean or extra-lean beef mince as it's much healthier and will have less fats than your regular pack.