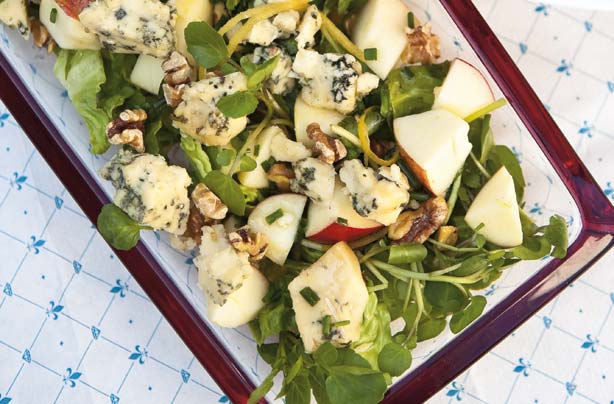 High protein foods: Cheese
Protein per 100g:
There is about 32g of protein in a 100g serving of cheese which is more than half of your average RDI.


High protein recipes to try:

Our Stilton, apple and walnut salad is the perfect example of how to make a healthy and protein packed dish in one. The walnuts add to the protein count and the apple and salad leaves count towards your five-a-day.
If you're looking for something simple our cheese and ham omelette is sure to tick the box. Egg, ham and cheese are all packed with protein - add some veggies to make this dish a little healthier too.
Treat the family to this hearty cheese, spinach and walnut pasta bake. The cheese and the walnuts provide the protein and the spinach adds some iron to the mix too. Cut the fat count by choosing skimmed milk and lower-fat cheese too.


Healthy cooking tip:
Low-fat cheese is good if you're trying to cut the fat count in your meals but if you've not got any low-fat options, then opt for a stronger flavoured cheese and use half the amount you usually would.