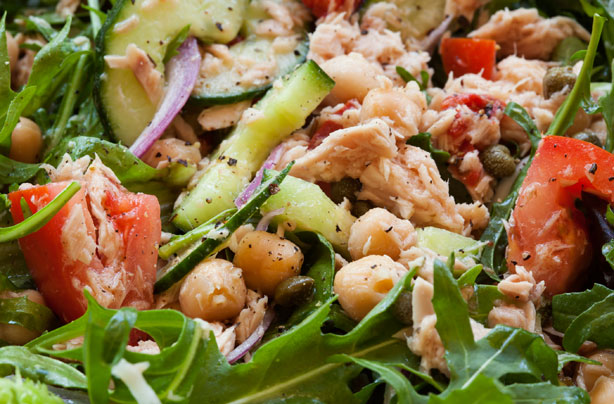 High protein foods: Chickpeas
Protein per 100g:
There is about 9g of protein in a 100g serving of chickpeas which is just about a fifth of your average RDI.


High protein recipes to try:

Give your salad a filling makeover by adding some chickpeas and tuna. Both are high in protein and will help you to stop snacking.
Our delicious sausage and chickpea stew is sure to keep the whole family fuller for longer. Plus this dish is just bursting with flavour too. Warming, hearty and delicious - what more could you want?

Our couscous, chickpea and salmon salad doesn't take long to make. Your source of protein in this dish is from the salmon and the chickpeas which when added together nearly make your RDI of protein.


Healthy cooking tip:
If you want to add some flavour to your chickpeas, choose something spicy like paprika or cayenne pepper. Spices are a great alternative to sauces.