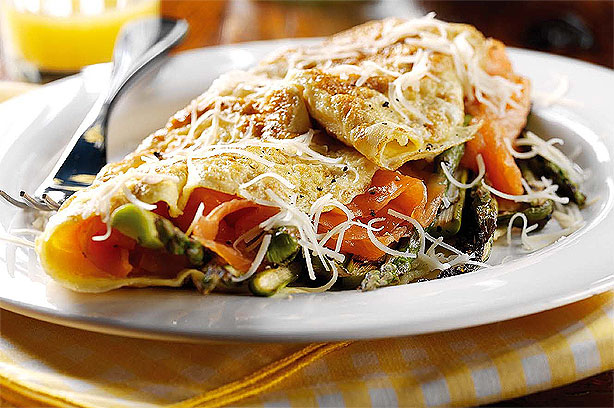 High protein foods: Egg
Protein per 100g:
There is about 13g of protein in a 100g serving of egg which is about a third of your average RDI.


High protein recipes to try:

Smoked salmon and egg makes a delicious combination and is packed full of protein too. Add in some fresh asparagus spears and you've got a hearty brunch for the whole family. Try our smoked salmon and asparagus omelette.
If you're bored of scrambled egg on toast jazz it up a bit like our scrambled egg and crab on garlic croutes recipe. The white crabmeat and the four eggs really up the protein count in this recipe.
If you love making omelettes, you'll love making frittatas too. Whip up our mushroom and sausage frittata for a delicious lunch or light dinner. Served with some fresh salad leaves, you've got a dish which will keep you fuller for longer.

Healthy cooking tip:
Usually when we scramble eggs we add a dash of milk to the mix. Cut out the milk to reduce a little bit of the fat from your chosen recipe. You'll get more flavour out of the eggs once they're cooked too.