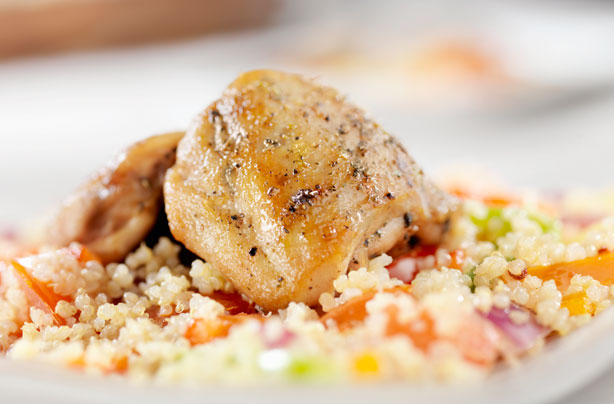 High protein: Quinoa
Protein per 100g:
There is about 4.4g of protein in a 100g serving of quinoa, under a quarter of your average RDI.


High protein recipes to try:

Quinoa and chicken make a delicious combination - and they're both full of protein. The quinoa will add a nutty texture to the dish and is perfect served with finely chopped veggies scattered throughout.
Make a hearty sausage and lentil casserole to feed the whole family. Not only is this casserole full of protein-packed sausages and lentils, its also got plenty of quinoa in it too.
It doesn't take much to make this lentil, squash and mushroom stew with quinoa. A creamy sauce, plenty of quinoa and lentils (your two main sources of protein) and some tender butternut squash chunks make this dish extra special.


Healthy cooking tip:
If you want to add some flavour to your quinoa when cooking, add a stock cube to the water when simmering. This means you won't have to add any salt to your dish when serving.