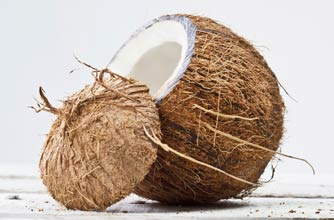 Coconut sugar
Better than white sugar because:
This type of sugar contains vital nutrients found in coconuts including iron, zinc and calcium.


What recipes to use it in:

Swap the sugar in your favourite cake or biscuit recipe for coconut sugar instead - it's quite a dense sugar so sieve before adding.
Switch the white sugar in this cookie recipe and the brown sugar in this carrot and apricot loaf cake to coconut sugar instead for a nutty texture as well as flavour.