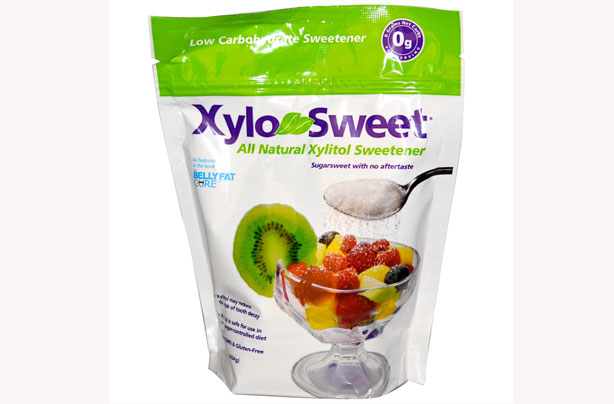 Xylitol
Better than white sugar because
: It is 100% pure and has 1/3 fewer calories than sugar. It also encourages B vitamins and calcium to be absorbed into the body.
What recipes to use it in:
Xylitol can replace most sugars in cake or biscuit recipes so just swap it for the same amount for a healthier alternative. Try it out for yourselves using our courgette loaf recipe.
Swap your heaped teaspoon of sugar in your cuppa or dusting on your cereal for xylitol instead.
If you love adding sugar to your favourite spag Bol recipe swap it for xylitol instead - it is impossible to caramelise xylitol, even a high temperatures.

Where to next?