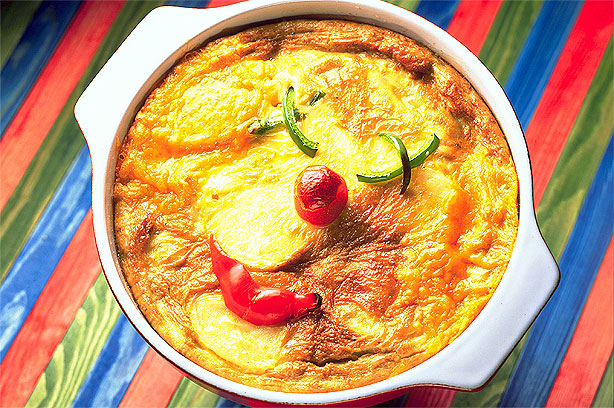 Clown face fritatta
Why it's good for them:
Aside from being a wonderful source of protein, eggs are also known for muscle building power. Keep your mini athletes running on a healthy dinner, packed with a healthy balance of protein from the eggs, carbohydrates from the potato and essential vitamins and minerals from the veggies.
Why they'll love it: Because they can get creative, set down the sliced veggies and let them come up with crazy clown faces to their hearts' content (or they get too hungry!).