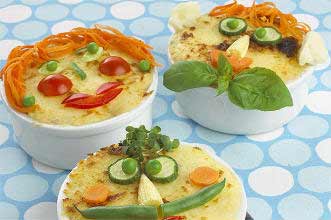 Fish pie faces
Why it's good for them:
These cheeky little faces are hiding a healthy mix of white fish and salmon in a comforting creamy sauce. Getting a variety of fish, as in this recipe, is essential to get you children an all-round range of vitamins and minerals.
Why they'll love it: The funny faces will have them tucking into these healthy pies in no time at all.
Where to next?