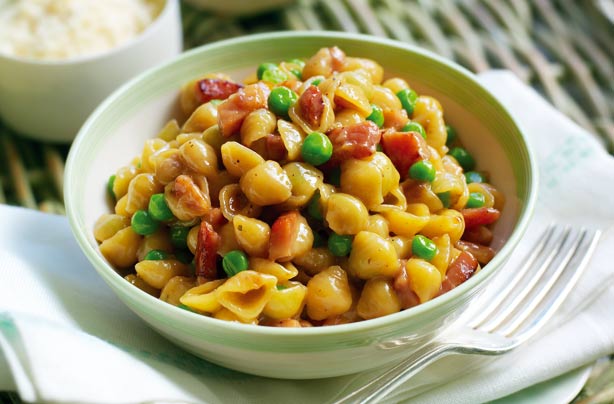 Gino D'Acampo's pasta with peas, ham and eggs
Why it's good for them:
Peas come with lots of perks in the forms of vitamins and minerals. They're especially high in vitamin C, which could help keep those nasty coughs and cold away. This dish is really simple to make too, so you won't have to spend hours in the kitchen rustling it up.
Why they'll love it: This recipe is a real a family favourite and the veggies look nice and colourful rather than unappetising.