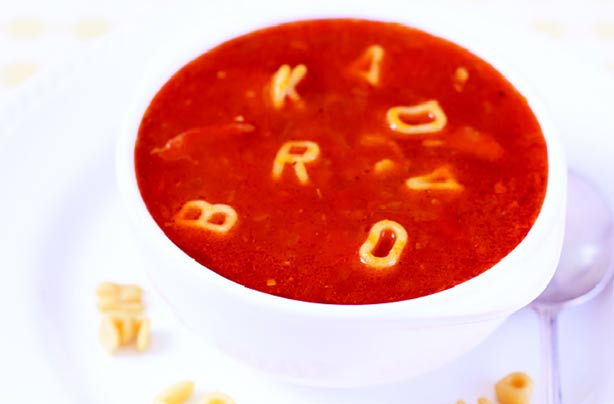 Rachel Allen's alphabet soup
Why it's good for them:
Beta-carotene, found in tomatoes, is a natural way to keep your little one's skin soft and smooth as it protects against sun damage. Thanks to their high contents of vitamin K and calcium, tomatoes also tip the scale on the healthy bones factor, keeping your kids' bones strong and healthy.
Why they'll love it: They will love being able to spell words they've been learning in their dinner!