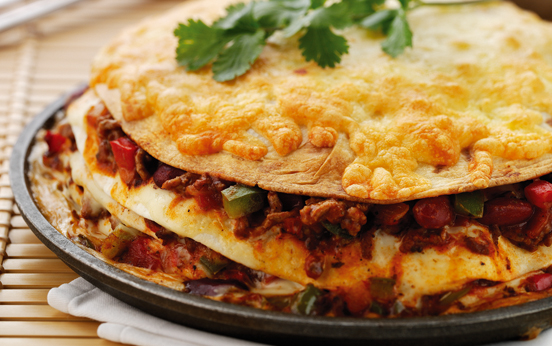 Mexican tortilla lasagne
Layers of rich tomato sauce, tender minced beef and a sprinkling of cheese, what's not to love? This family-sized meal swaps lasagne sheets for tortilla wraps instead. Tortilla wraps have 25g (yes, 25g!) less carbonhydrates per 100g portion than pasta, so step away from those lasagne sheets!
Get the recipe:
Mexican tortilla lasagne

Where to next?