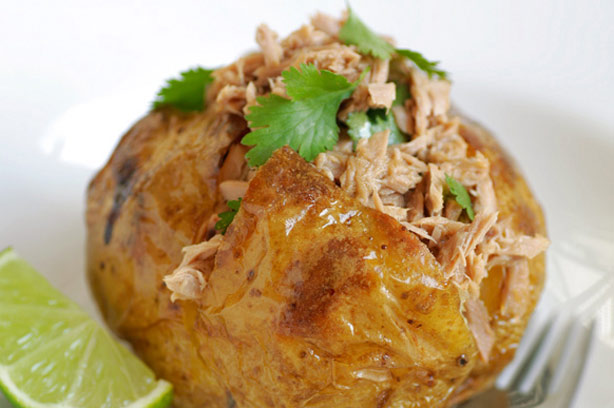 6. Jacket potatoes
Classic recipe:
Tuna jacket potato
Why so popular?
Popped into the oven and forgotten about, these little baked delights produce a full meal with just one ingredient - perfect for all you busy mums! With a crunchy outside and fluffy centre, it's no wonder we love them so much. You can fill them with whatever you like too like: tuna, cheese or beans - the choice is yours!
How to give it a twist:
Make your baked potatoes even tastier by scooping out the insides once cooked, mashing with spring onion and cheese and then putting back into the skin, sprinkle cheese on top and grill. You can even separate your potato into mash and skins.
See more jacket potato filling ideas.