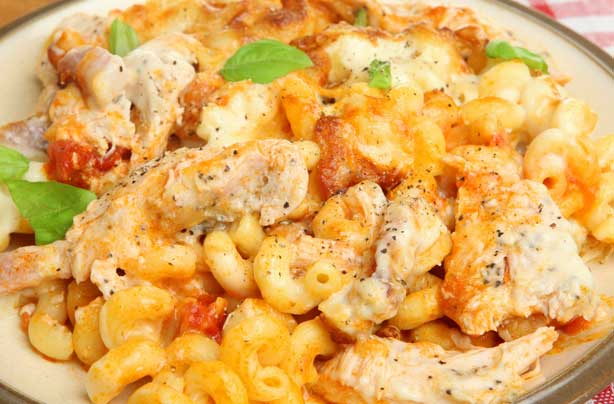 4. Pasta
Classic recipe:
Chicken and tomato pasta bakeWhy so popular?
Everyone loves pasta. You can find it in every supermarket, it doesn't take long to cook and is perfect served with different sauces and meat and can be served for lunch or dinner - can't you see, the possibilities are endless!


How to give it a twist:
There is no end to the things you can do with pasta. Try it topped with cheese and baked in the oven or even as a pudding, cooked like rice pudding with cream and vanilla.
See our pasta recipes collection for hundreds of ideas