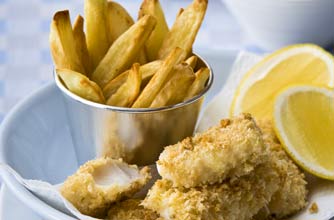 11. Fish fingers
Classic recipe:
Home-baked fish fingers
Why so popular? These gorgeous crispy parcels of fish can be prepped in advance and frozen till needed making them the ideal healthy fast food (or you can just buy them ready made!) Squashed into sandwiches, or dunked into ketchup, kids love them any way they come.


How to give it a twist: Try adding flavourings to the coating of your fish fingers next time, like dried herbs or dried chilli flakes and lemon zest. You could also swap the batter for egg wash and breadcrumbs for a healthier spin.