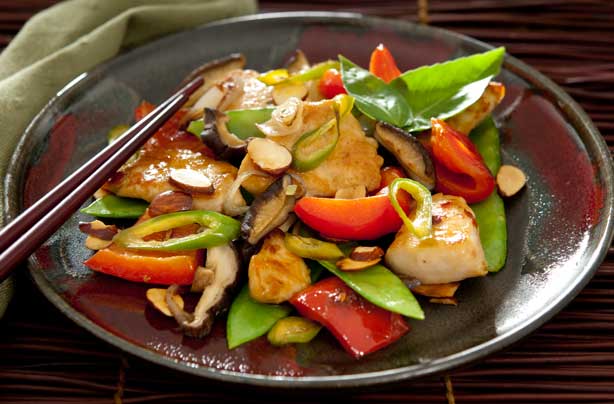 9. Stir-fry
Classic recipe:
Chicken stir-fryWhy so popular?
Ready in a few short minutes and packed with healthy veggies, stir-fries are a great way to get that 5-a-day target into your whole family. You can switch up the ingredients to suit anyone's tastes too.

How to give it a twist:
Serve at the table with bowls of coriander, chillies and lime wedges so that everyone can have their's how they like it.
See more of our ideas in our stir-fry recipes section.