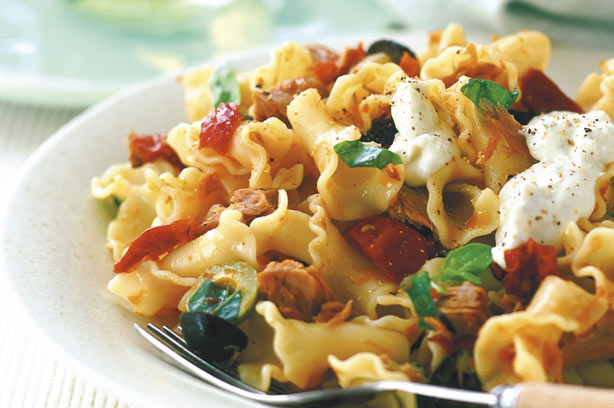 Classic: Puttanesca
A tomato-based sauce made with anchovies, tuna, capers and olives, puttanesca sauce is really simple to make and is full of powerful flavours.

How to serve
: Add some sauce to your cooked pasta, or add the pasta to the sauce ? whichever way you prefer. You can serve this sauce with all sorts of pasta shapes from penne to spaghetti.

How to store
: Store in the fridge for up to 2 days in an airtight container. You can freeze the sauce up to 3 months.
Get the recipe: Puttanesca