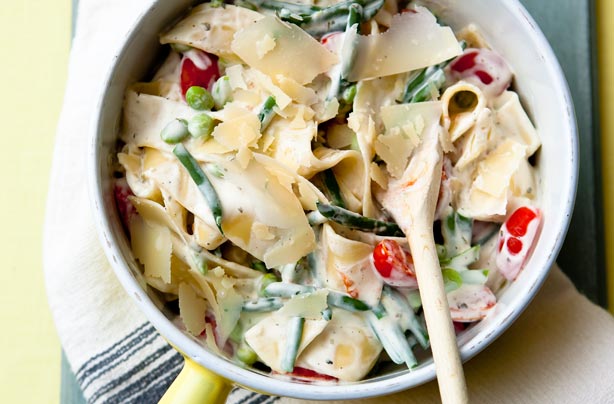 Classic: Primavera
Primavera sauce is traditionally served with pappardelle pasta. It?s so easy to make combining milk, cream cheese and tomatoes together to make a light and creamy treat which is sure to compliment any pasta based dish.
How to serve
: Add your cooked pasta to the sauce on the hob for best results. If you make sure your pasta is just a little al dente, it?ll absorb some of the sauce to make it even more flavoursome. This sauce would make a great dressing for a pasta salad or pasta side dish too.
How to store:
Store in the fridge for up to 2 days in an airtight container. You can freeze the sauce up to 3 months.
Get the recipe: Pappardelle primavera