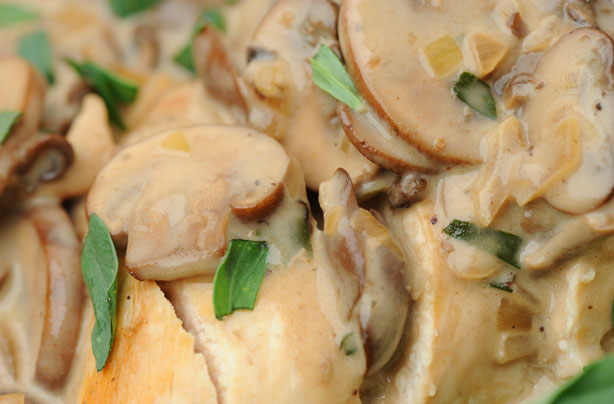 Give it a twist: Mushroom and tarragon sauce
Mushroom and tarragon is a delicious combination. The mushrooms turn the creamy sauce a thick grey shade with a rich flavour while the tarragon peppers it with a herby finish.
How to serve:
If you want the pasta to absorb some of the garlicky flavour, add it to the sauce right at the end. This creamy wonder if best served with chicken so you can cook the chicken in the sauce and then spoon onto your favourite pasta shapes. It's best served hot or warm but can be served cold the next day too.


How to store:
Store this creamy sauce in the fridge in an airtight container or bag for up to three days. This sauce is best served straight away and is not suitable for freezing.


Get the recipe: Mushroom and tarragon sauce