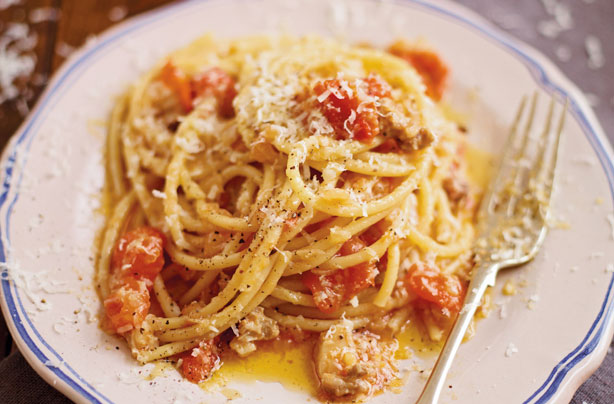 Give it a twist: Chilli, bacon and tomato sauce
How to make:
If you fancy giving your classic tomato sauce a bit of a revamp, this chilli and bacon-infused sauce should do the trick.


How to serve:
Mix through your chosen pasta shapes or serve on top of your pasta with meat and veggies and sprinkle over Parmesan. This sauce can be served hot or cold and can be reheated too the next day - which makes it perfect for lunch and dinner.


How to store:
Store in an airtight container for up to two days. This sauce is best served fresh though because of the bacon pieces. Do not freeze.

Get the recipe: Chilli, bacon and tomato sauce

Where to next?