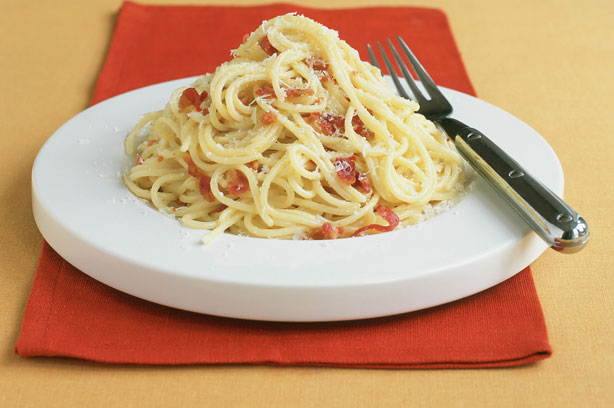 Classic: Carbonara sauce
Carbonara is a rich, creamy sauce which is traditionally served with spaghetti. Infused with bacon or ham, this cream and egg based sauce is made in seconds - you simply stir it through the warm pasta to cook the egg slightly.
How to serve
: Once you?ve made your sauce, toss it through your chosen pasta and serve warm. You can also serve cold the next day or reheat on a low heat in the microwave. If you want to give your pasta a twist add some mushrooms or spinach to the carbonara mix. You could even add some meat like chicken or beef to bulk it up even further. This sauce matches with plenty of ingredients.
How to store
: Store the sauce in an airtight container for up to 2 days in the fridge, it cannot be frozen.
Get the recipe: Spaghetti Carbonara