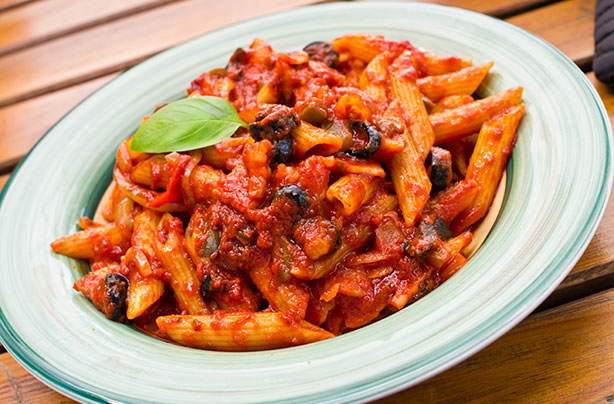 Classic: Arrabbiata
Arrabbiata sauce is a spicy Italian classic which translates as ?angry? because of the sauce being so fiery and hot. A tin of chopped tomatoes, pitted black olives and a spicy green chilli makes up the basis of this sauce which is sure to give a new lease of life to any pasta shape.
How to serve
: Spoon on top of your favourite pasta. You could give your lasagne a kick by swapping the classic tomato sauce for this instead or you could drizzle over a white fillet of fish served on a bed of pasta. This sauce can also be served hot or cold for lunch the next day.
How to store
: Store in the fridge for up to 3 days in an airtight container or freezer for up to 3 months.
Get the recipe: Penne arrabbiata