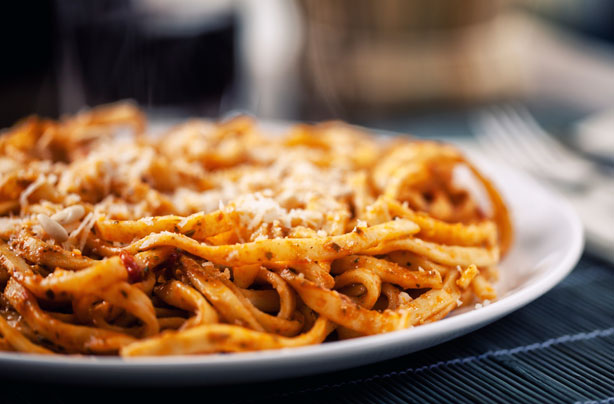 Give it a twist: Red pesto
Once you've mastered classic green pesto you can make red pesto from scratch too! It's easier than you may think, just whizz up the sun-dried tomatoes, basil leaves, almonds and garlic and then stir in your pasta.


How to serve:
Red pesto can be served hot or cold, the choice is yours. Add a spoonful or two to your bowl of pasta and stir, tasting as you go along. Fresh veggies like peppers, mushrooms or onions can be added to the mix too for texture. Serve pesto with penne or shell shaped pasta so you get a little extra burst of flavour when the sauce hides away in the shapes.


How to store:
Store in the fridge for up to three days - make sure you give it a good stir before serving as the oil tends to sit on top and separate from the rest of the sauce. It can be frozen for up to one month.


Get the recipe: Red pesto