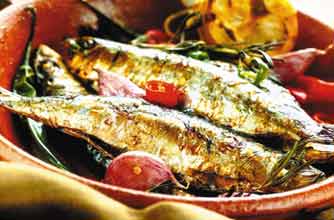 Soy marinade
If you fancy giving your fish a new lease of life then try marinating it in a rich, flavour-packed sauce just like this soy marinade. The combination of dark soy sauce, dry sherry and five spice gives your fish a wonderful Oriental twist.
Serve with: Fish like sardines, mackerel or snapper are ideal for marinating in this deliciously tangy sauce. Serve with stir-fried veggies and rice noodles.
How to store: You can prepare your marinade in advance. Just pop into an airtight container or bag and store in the fridge for up to 2 days. Do not freeze.

Get the recipe: Soy-marinated sardines