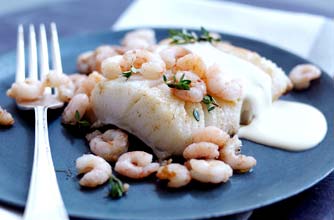 Parmesan sauce
If you love a classic cheese sauce, you're going to love this flavour-packed version full of freshly grated Parmesan. The Parmesan gives this sauce a thick texture and the sprigs of lemon thyme add a pleasing tang.
Serve with: This cheese sauce can be served on white fish like halibut, cod or haddock. It's very rich, so only add a little at a time. You could also stir this sauce through some pasta or risotto when serving with fish.
How to store: Store in an airtight container for up to 2 days in the fridge. You cannot freeze this sauce.

Get the recipe: Parmesan sauce