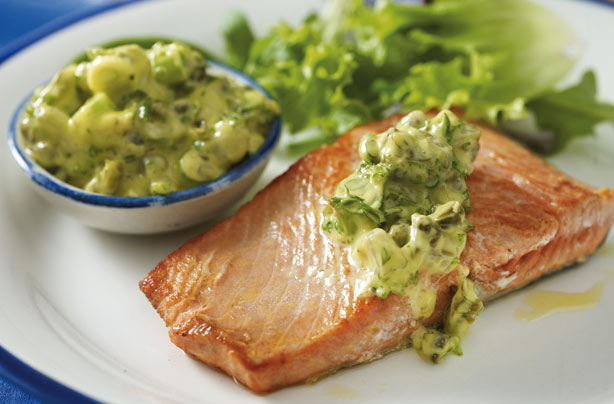 Tartare sauce
A classic tartare sauce only takes 15 mins to rustle up. It combines creamy mayo, tangy capers and a few other ingredients to make a delicious, zingy sauce, traditionally served fish and chips. When homemade, a chunky tartare sauce has so much more flavour than the stuff you get in a jar.
Serve with: Just spoon a dollop onto your plate and serve alongside fish such as cod, salmon or sea bass. You can serve tartare sauce warm if preferred, just pop into the microwave and warm slightly on a low-heat.
How to store: Tartare sauce is best served fresh. Store in an airtight container for up to two days in the fridge - make sure you stir well before serving. Do not freeze.
Get the recipe: Tartare sauce