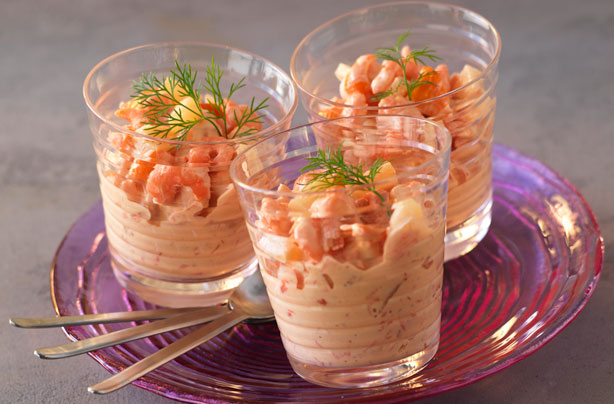 Marie rose sauce
Marie rose sauce is known as seafood or cocktail sauce. One of the most common seafoods served with this sauce is prawns but we think it would taste just as good with any other fish. This sauce is creamy and tangy in flavour thanks to the tomato, which adds a rich taste and the cayenne pepper which gives it a hint of spice.
Serve with: Drizzle this sauce over a salmon steak or serve as a side for dipping homemade fish fingers into. Remember that this sauce is strong in flavour so add a little at a time and try. This sauce is also perfect for fish-based salads and pastas.

How to store: Store in an airtight container in the fridge for up to two days. Do not freeze.
Get the recipe: Marie rose sauce