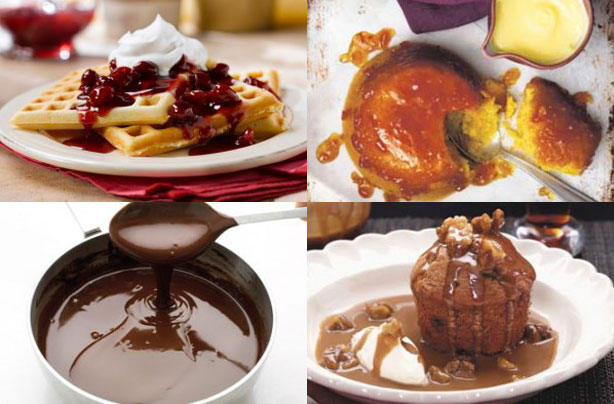 Homemade sweet sauces
Treating yourself to dessert tonight? Why not make it even more tempting and drizzle in a homemade dessert sauce? From Michel Roux's luxurious chocolate sauce to a sweet orange liqueur sauce, we've got lots of delicious homemade sauces to choose from.

Whether you fancy topping your pud with something creamy or you fancy giving your ice cream a jazz of flavour, these sauces are sure to please.

Homemade sauces obviously take a little more effort than the shop-bought versions but they're well worth it. So full of flavour and you know exactly what's going into them - even if they're not the healthiest of ingredients homemade sauces mean that you can have control over exactly how much sugar goes into each recipe and you can avoid any unwanted additives too.

Click through to see all of our delicious sweet sauces...