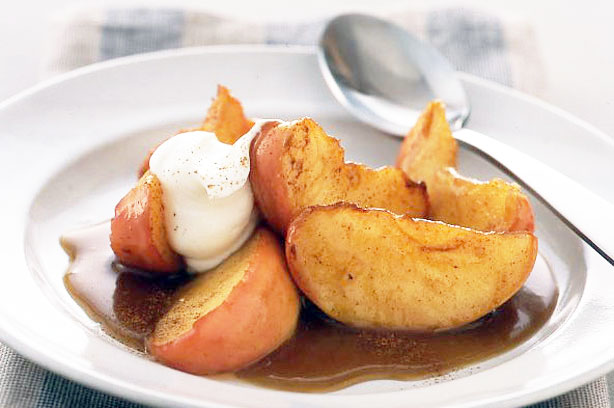 Butterscotch sauce
Give your pancakes a new lease of live with this sweet and sticky butterscotch sauce recipe. Golden syrup, double cream and butter make up the basis of this delicious sauce and it's ready in just 20 mins.
Serve with
: Pour over fruit to give your fruit salad an extra sweet kick or trickle over pancakes or waffles, it's really up to you.
How to store
: Once the sauce has cooled pop into an airtight container and store in the fridge for up to two days. If you've like to warm the sauce up again just heat on low in the microwave.
Get the recipe:
Butterscotch sauce