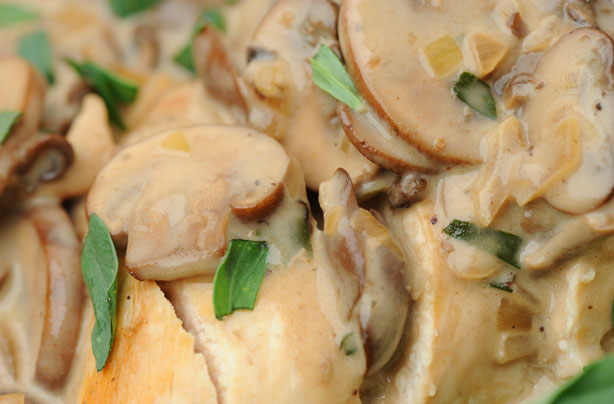 Mushroom and tarragon sauce
This delicious sauce reminds has similarities to a classic beef stroganoff sauce. With juicy button mushrooms, double cream and a splash of wine, it can be whipped up in minutes and is perfect for turning your chicken cuts into a satisfying family meal.
Make in bulk
: If making this dish in bulk cook like normal, with the chicken too, leave to cool and then store in an airtight container in the fridge for up to two days or in the freezer for up to one month. You can separate the chicken and sauce too, and store in the same way.
Get the recipe:
Chicken in mushroom and tarragon sauce