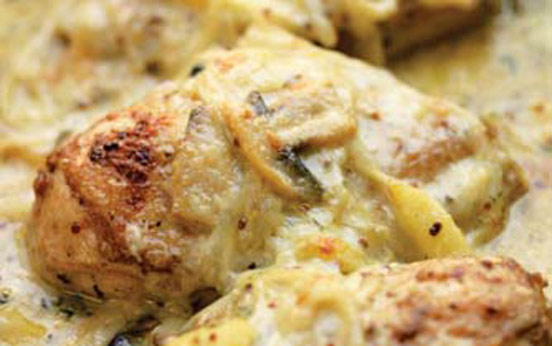 Hairy Bikers' Somerset chicken
What makes this sauce better than the rest? Well, other than it being a Hairy Bikers' recipe, this sauce is made from grain mustard, cider and double cream. The mustard gives it a kick of spice, the cider a sweet tang of flavour and the double cream a naughty luxurious texture.
Make in bulk
: We'd recommend making this sauce from fresh - the fresher, the better. But you can make it ready for marinating or cooking a few days before you plan on using it. Double your portions too and have this Somerset chicken for dinner one day and for lunch with salad or pasta another day.
Get the recipe:
Hairy Bikers' Somerset chicken