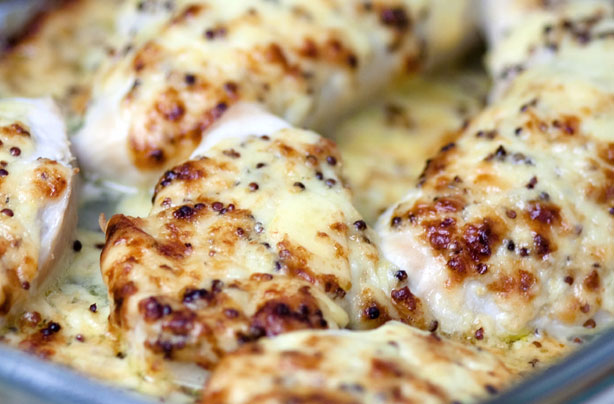 Cheese and mustard sauce
This creamy, mustard-infused sauce is simple to make and really transforms your average chicken breast into a restaurant-style meal. This dish cooks the chicken in the sauce meaning the chicken will absorb the spices from the mustard seeds making it both flavoursome and succulent.

Make in bulk
: If you're planning on making this sauce in bulk, cook it separately from the chicken and store it in an airtight container for up to three days in the fridge.
Get the recipe:
Chicken in cheese and mustard sauce