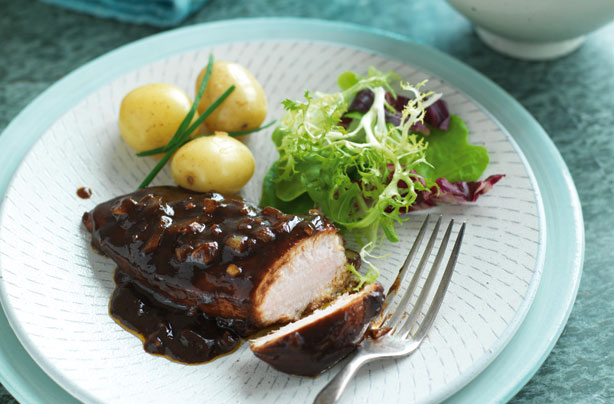 Balsamic barbecue sauce
Marinate your chicken in a thick and luxurious sauce made with balsamic vinegar, dry mustard and brown sugar for added sweetness. The smoky barbecue and the tangy vinegar is a strong flavour combination - you could even add a dash of Tabasco sauce to give it an extra spice.
Make in bulk
: This sauce is ideal for making in bulk, especially if you're having your friends over for a BBQ. Just mix all of the ingredients together to make the marinade and store in the fridge for up to three days. Add your chicken into the marinade the day before or on the day you can want to cook them so they have enough time to absorb the flavours.
Get the recipe:
Chicken in balsamic barbecue sauce