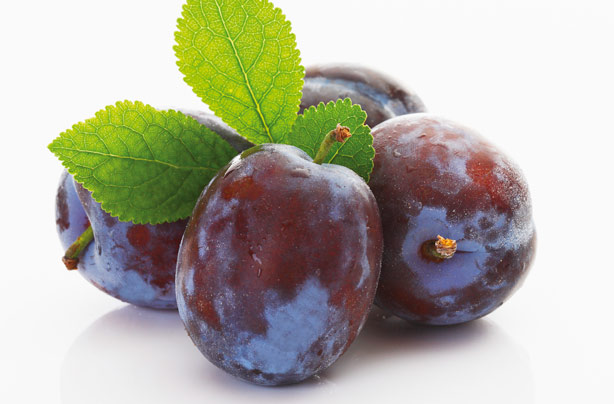 Plum puree
Why they're good for them:
Plums are really good for babies because of their high vitamin C content which helps with the absorption of iron, making sure your infant's energy levels are kept nice and high. With plenty of fibre, they also aid digestion and help with constipation, although this can also be a negative - something any mum will know all about if they've fed their baby a little too much of this soft fruit!

When to introduce them:
Because too many plums can occasionally have a laxative effect it is recommended to introduce these slowly into your baby's diet, and not as a first food.
Get the recipe:
Plum puree