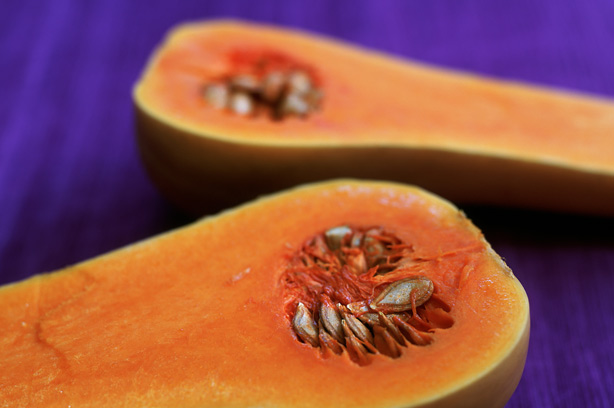 Butternut squash puree
Why it's good for them:
Another healthy orange ingredient is butternut squash, again containing plenty of beta-carotene. The natural sugars in this sweet vegetable will give your baby plenty of energy to get through all that playing, learning and growing they have to get done in a day. The vitamin C and antioxidant content in butternut squash is quite high which is great for keeping baby fighting fit and it's also thought it could reduce the risk of your baby developing asthma and other inflammatory conditions.


When to introduce it:
Butternut squash's soft flesh is easy to digest so is a good first food to start your baby on solids at around six months old, depending on their development rate.
Get the recipe:
Squash puree