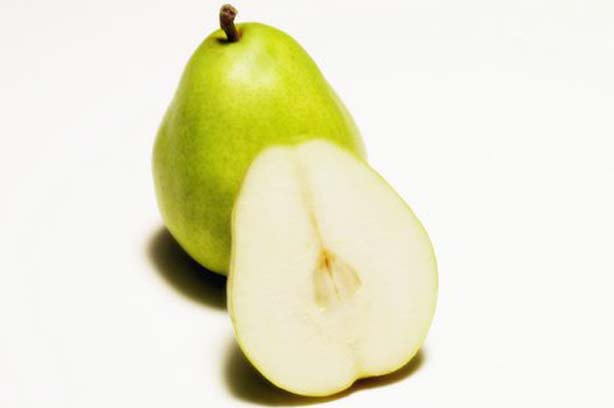 Pear puree
Why they're good for them:
Not very acidic, pears are gentle on tiny tummies and as a result, can be fed to babies as one of their first foods. It's unusual for anyone to have an allergic reaction to pears too so they are a pretty safe bet for baby. Packed with vitamin C and copper, they are an easy way to support your little one's immune system.

When to introduce them:
As the least acidic fruit you can introduce these as a first food from upwards of around six months.
Get the recipe:
Pear puree