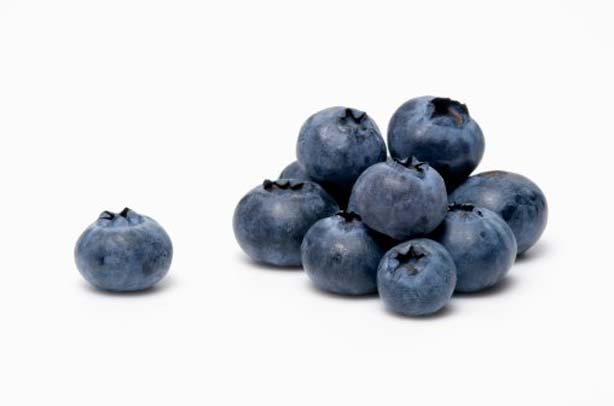 Blueberry puree
When they're good for them:
As a high flier in the superfood category, blueberries are full of antioxidants, vitamins and other lovely things to aid your baby's development. With manganese, vitamin B, vitamin C, vitamin K and bundles of fibre there really is no end to their benefits! Most notably blueberries can prevent urinary tract infections, in a similar way to cranberries so they're perfect as a preventative measure or a cure if your baby is prone. All these healthy elements are destroyed in the processing of jarred baby food so stick to homemade to get the most out of blueberries.


When to introduce them:
As with most simple fruits and veggies blueberries should be safe to eat from six months onwards.
Get the recipe:
Blueberry puree