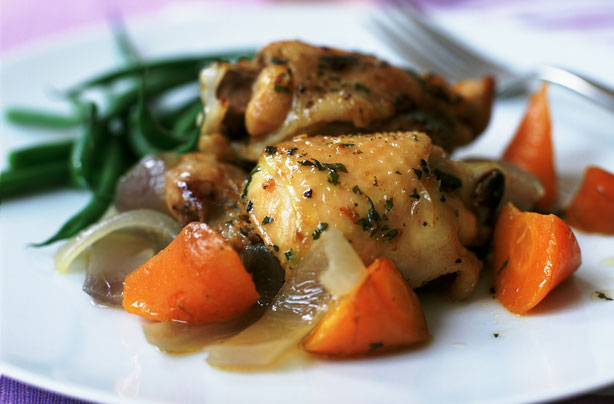 Dinner: Chicken casserole
The comforting flavours of chicken and root vegetables are perfect as your baby starts to look for foods beyond fruit, when they're a little older than six months. A casserole is the ideal meal for both you and your baby as it can be left to cook for hours making the meat succulent and the veggies tender so it's quick to prepare for baby.


How to prepare for your baby:
Leave out the white wine and rich bacon, and make sure to swap the stock for a low-salt version and that's about all you need to do before pureeing or mashing for your little one. If your little one is under a year, you might want to swap the celery for a softer vegetable like parsnip or broccoli as celery can be hard to puree, leaving stringy bits.
Why it's good for them:
The protein in the chicken will help your baby's overall development and if you use a homemade chicken stock you'll pack in even more nutrients.
Get the full recipe: Chicken casserole