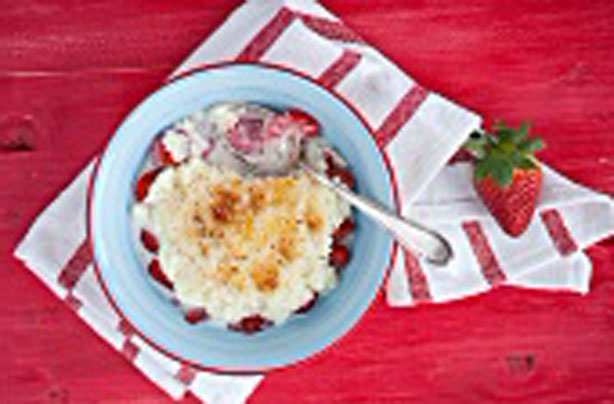 Dessert: Rice pudding
Rice pudding is a classic pud which is perfect for a little treat every now and then for both you and your baby. Once cooked, rice pudding becomes soft and pretty smooth so there's really nothing to change drastically in the method.

How to prepare for your baby:
We don't think it's a very good idea to give little babies lots of sugar so we would suggest replacing the sugar with honey or even sugar-free jam, simply add a little and try before serving to see whether you need a little bit extra. Because honey and jam are so soft it will melt in easily at the end to make it however sweet you like.
Why it's good for them:
There is very little nutritional benefit in this pud apart from a good dose of calcium from the milk! It is pudding though so we think it's ok for a treat every now and then.
Get the recipe for you: Rice pudding
Where to next?