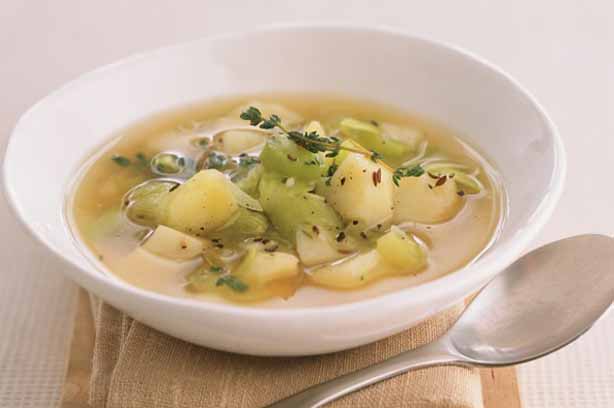 Lunch: Soup
Fancy a warming lunch for you and baby? Soup makes an ideal first food when made with low-salt stock and plenty of healthy veg. All you have to do is make up the soup as you would for you and then blitz the rest of it in a food blender until smooth for baby. Make sure it's not too hot when serving.

How to prepare for your baby:
To make sure your soup is as healthy as possible you can make your own stock by simmering chicken bones in water for an hour or so and straining. With our classic leek and potato soup, we recommend leaving out the cream, nutmeg and obviously the garnish too - keeping the recipe nice and simple so it's gentle on your baby's digestion.


Why it's good for them:
Leeks are a really good source of vitamin A which helps eyes stay healthy and immune systems stay strong.
Get the recipe for you:
Leek and potato soup