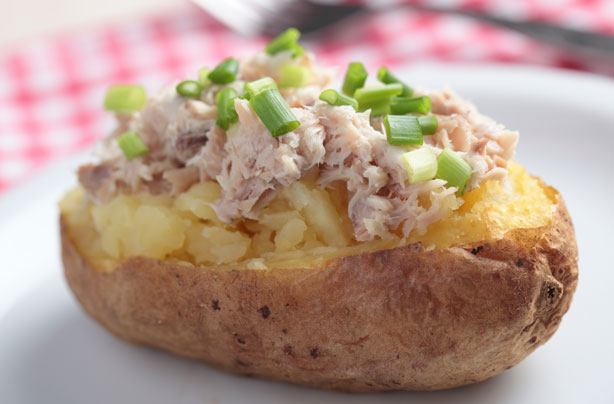 Lunch: Baked potato
This tasty meal is a great mid-week dinner, taking very little effort. You can try different fillings too if you fancy a change from tuna, try chicken, salmon or a mild cheese - whichever suits you and your baby's taste buds.
How to prepare for your baby:
Make the potato as you would normally for yourself. When your potato is cooked, remove the flesh and puree with the tuna and spring onion, if you think your baby will like it. We would leave out the typically salt-heavy mayonnaise, sea salt and the butter to keep everything fresh and healthy.
Why it's good for them:
Fish is a lean source of protein for little people and introducing it early on may give them a taste for it as they grow to help them towards a healthy and varied diet.

Get the recipe for you:
Baked potato with tuna and spring onion