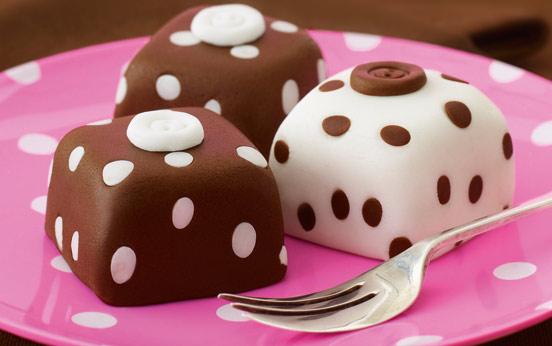 Ready to roll fondant or Sugarpaste
Ready to roll fondant can be bought in most supermarkets in the cake decorating aisle. It's ideal for making your cake stand and is really easy to work with. You can buy all sorts of different colours or you can a few drops of food colouring to white fondant for your own colour palette.
Top tip
: Before working with fondant make sure you have a clean, dry surface to roll the fondant or sugarpaste onto. Dust with icing sugar to stop it from sticking and use a clean rolling pin.
Recipes to try using ready to roll fondant:
Learn how to cover your cake with fondant