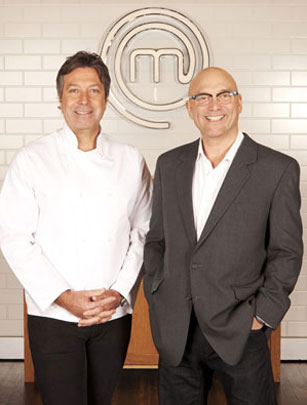 MasterChef contestants: Where are they now?
MasterChef
is back for the 13th series of the current format, with judges Gregg Wallace and John Torode taking the helm once again. So in its honour we've rounded up some of our favourite past contestants from all three variations, including the
Celebrity
and
Professional
versions.
We often wonder what contestants get up to after MasterChef, especially if they're crowned the winner. Some seem to disappear off the face of the earth, whereas others get busy building a food career for themselves - with lots of them go on to be very successful!
From Lisa Faulkner to Shelina Permalloo, Andrew Kojima to Matt Dawson, we found out what our favourite past MasterChef contestants have up to since being on the show. Most of the contestants, especially the ones who go on to win, do very well for themselves, starting successful careers as chefs, publishing cookbooks and even opening their own restaurants.
First up are the winners of the original MasterChef, who start out as amateur cooks and often go on to become professional chefs. In the show they have to overcome gruelling challenges under pressure, and perfect their cooking skills as they go along. So it's no surprise most of the amateurs come out on the other side with very successful careers in the food world.
Winning MasterChef is not only a testament to their quality as cooks, it also shows how quickly they can learn and adapt to new challenges and come up with new dishes.
'It's not the best cooks at the start that win MasterChef, it's the ones that learn the most and the quickest', said judges John and Gregg about the former MasterChef contestants who went on to win the programme.
You'll probably recognise many of their faces from the past 13 seasons of the show, from the first winner Thomasina Miers, to the latest cook to become MasterChef, Jane Devonshire.